The development of Facebook's own metaverse is in full swing. The company presented one of the projects for greater immersion in virtual reality
This is how Meta's tactile glove will work.
This project is a tactile glove. Thanks to it, the user will be able to feel any object in the virtual world in his hand.
: New dystopia: why Facebook was renamed to Meta and what is the metaverse
In the future, the glove should be comfortable and customizable with the ability to reproduce a wide range of sensations in the virtual world. Gloves will be able to reproduce sensations including texture, pressure and vibration.
The research group is now at an early stage of development, its goal is to pair the gloves with a VR headset to provide an immersive experience. Gloves will also interact with AR goggles.
Over the past seven years, the team has focused on advancing human-computer interaction across many disciplines: Perceptual Science, Soft Robotics, Microfluidics, Hand Tracking and Tactile Rendering.
We wrote earlier that Facebook is late: the metaverse already exists. Mark Zuckerberg renamed Facebook Meta and announced ambitious plans to grow the metaverse. But we have bad news for him.
.

Source From: Segodnya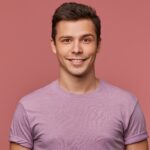 As an entertainment author with over 7 years of experience, I bring a diverse background to my writing. I have a proven track record in the journalism industry. My expertise extends beyond writing, as I have experience producing video content for websites and social media platforms, offering a well-rounded perspective on the entertainment world