Dart spacecraft will test technology to help stop dangerous objects on the way to Earth in the future
NASA tries to shoot down asteroids in space
After launching a probe to study asteroids around Jupiter, NASA launched the Dart spacecraft, which will try to change the speed and path of the Dimorphos object in space.
: A drawing of an 8-year-old Ukrainian woman will be applied to a rocket that will be sent into space
The agency will check whether in the future the new technology will be able to prevent a huge space rock from colliding with the Earth, writes the BBC.
Scientists have found that an asteroid several hundred meters in diameter can cause destruction on the scale of an entire continent.
The Falcon 9 rocket with the Dart spacecraft launched on November 24 at 8:20 Kyiv time from the Vandenberg Space Force Base in California.
: First contact? Astronomers have detected an unknown radio signal from the center of the Galaxy
This is the first attempt to stop an asteroid in order to learn how to protect Earth, although this particular object does not pose a threat.
Earlier, we recall, we wrote about the discovery of a meteorite with an age of 4.6 billion years – scientists studied a stone found by an Australian in 2015.
In addition, a Canadian resident miraculously survived the fall of 2021 after a meteorite crashed through her roof and landed on her bed.
.

Source From: Segodnya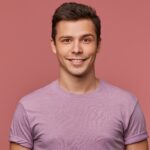 As an entertainment author with over 7 years of experience, I bring a diverse background to my writing. I have a proven track record in the journalism industry. My expertise extends beyond writing, as I have experience producing video content for websites and social media platforms, offering a well-rounded perspective on the entertainment world