Innovative wireless devices work as a universal translator and do not require a roaming connection
New headphones can translate speech in real time / Фото: Pixabay
Pilot has created a tiny earpiece that translates the language you hear into the language you understand. We will remind, earlier AirPods 3 received protection from water.
: Looks like a Tamagotchi: a round smartphone made of corn presented
The new device can translate into any language, and you don't even need to roaming connection in another country, writes Interesting Engineering.
The tiny device fits in the ear and works in in real time. It was created with the aim to overcome the language barrier around the world.
: A record 576 megapixel camera will not go to smartphones: who will be lucky
According to experts, the new device can help both tourists and businessmen, politicians conducting international negotiations.
The earbuds work in conjunction with the app, and can work offline – that is why you should not worry about transferring data in another country.
Waverly Labs, the company behind the pilot, is taking orders from their website for new headphones.
We will remind, earlier it was reported that Motorola will show a smartphone with a 200-megapixel camera in December 2021.
In addition, Apple plans to release its own 5G modems from 2023.
.

Source From: Segodnya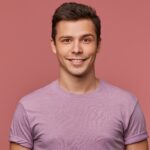 As an entertainment author with over 7 years of experience, I bring a diverse background to my writing. I have a proven track record in the journalism industry. My expertise extends beyond writing, as I have experience producing video content for websites and social media platforms, offering a well-rounded perspective on the entertainment world