Google Drive is one of the most widely used cloud computing platforms in the world. But did you know that it is possible to search for files stored there directly from Chrome's address bar? Here are the steps to follow.
Google Drive has one clear advantage over other online file storage and sharing services: the strength of the Mountain View firm's search engine. In addition, when you create a Gmail email account, you automatically create a Google Drive account. Very popular with professionals and individuals, it not only allows you to save files on the Internet, but also to share them easily. There are tips that can make the service even easier to use, including accessing stored files.
Here is a method that allows you to explore the folders and files saved in Google Drive from the Chrome address bar.
Easy way to access Google Drive files
To get started, it is necessary to create a custom search engine for Drive. Click on the three dots in the upper right corner of the Chrome window, then click on "Settings."
Choose "Search engine". Once the window dedicated to search engine tuning is displayed, click on "Manage search engines".
Then add the Drive search engine. To do this, click on the "Add" button. Put "Drive" as the name of the search engine. Do the same for the "Keyword". In the URL box, enter the following URL: https://drive.google.com/drive/u/0/search?q=%s
In fact, Chrome will use this link when the user uses the shortcut to find a file. Once the search engine has been configured, validate by clicking on "Add".
All you have to do is set the newly created search engine as the default search engine.
How to search for a Google Drive file from the space bar?
To search for a file in your Drive folders, type "Drive" in the address bar followed by the name of the file. Example "Drive Partnership contract". You will see that once you type the word Drive, the address bar will change to allow you to write the name of the item you want to find.
.

Source From: Fredzone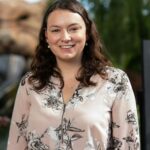 I am a technology author with 8 years of experience in journalism. My writing covers the latest technology advancements and trends, drawing on my expertise in news journalism and social media platforms. I have contributed to major media outlets such as The New York Times, The Wall Street Journal, and Reuters.