Cyber ​​security firm Thread Fabric recently published a report regarding a series of apps that were formerly on the Play Store but contain malware targeting your banking apps. Indeed, even if Google regularly cleans its platform to eliminate the providers of unwanted applications and suspicious applications, some manage to deceive the vigilance of Google.
These applications are: PDF Document Scanner Free, Free QR Code Scanner, QR CreatorScanner, Master Scanner Live and Gym and Fitness Trailer. Note that these applications were recently removed from the PlayStore. But the problem is that they have already been downloaded over 300,000 times around the world.
Several French financial institutions targeted
Looking at the names of the applications containing malware, we quickly realize that hackers have relied on practical and free applications to lower user guard. Moreover, these applications are perfectly usable. The goal of hackers is that users keep them as long as possible in their smartphone from where malware will act silently.
Concretely, these applications will start asking for infected updates which, once installed on your smartphone, will allow malware to recover all your data related to your banking applications. Indeed, in France, financial institutions like Crédit du Nord, IGN, BNP Paribas, Crédit Agricole, La Poste, Banque Populaire, LCL and N26 are targeted as well as holders of cryptoassets using applications like CoinBase, Crypto.com or Binance. .
Credible websites to make internet users fall for the trap
Some viruses even attack Netflix or Gmail applications in order to retrieve your credentials. Besides, the hackers did not skimp on a means. For the Gym and Finess Trainer application, they even designed a website to give credibility to their offer and encourage users to download free training packs via this site, without going through the Play Store.
In any case, it would seem that these applications were rampant between August and October of this year. They have all managed to pass under the radar of security software supposed to detect any malicious application. This is why vigilance is always required when you download and install an application on your mobile.
Source
.

Source From: Fredzone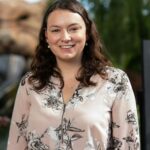 I am a technology author with 8 years of experience in journalism. My writing covers the latest technology advancements and trends, drawing on my expertise in news journalism and social media platforms. I have contributed to major media outlets such as The New York Times, The Wall Street Journal, and Reuters.