Variations in the earth's gravity were detected in the areas of Central Italy affected by the L'Aquila (2009) and Amatrice-Norcia (2016) earthquakes: the phenomenon, which could be linked to changes in the density of the subsoil in the pre and post seismic periods, is described in a study by the National Institute of Geophysics and Volcanology (Ingv) published in the journal Remote Sensing.
The analysis concerns a long series of measurements carried out with absolute gravimeters (ie instruments that measure gravity at a given point) over a period of time that also includes the earthquakes of Aquila and Amatrice-Norcia.

The gravity meters installed in five sites in central Italy and the earthquakes of magnitude greater than 6 (yellow stars) and greater than 2.5 for the periods 1985 – 2008 (yellow points), 2009 – 2016 (blue points) and 2016 – 2019 (points black) (source: INGV)
By studying the data, the researchers led by Filippo Greco found that the whole area of ​​Central Italy under consideration, in the period between 2018 and 2020, was affected by modest negative variations in the gravity field as a consequence of a decrease of density in the subsoil. Large and significant positive changes, on the other hand, were recorded in the two stations in Umbria in Terni and in Abruzzo at the Gran Sasso Laboratory, in the time intervals from 1954 to 2020 and from 2005 to 2010.
Gravimetry is widely used in the earth sciences: the variations in the gravity field associated with earthquakes, in particular, deserve attention as they can represent important precursors, contributing to the definition of dynamic models of energy storage and release.
.

Source From: Ansa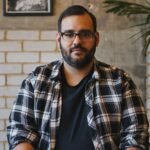 I am an author at Global happenings and I mostly cover automobile news. In my time working in the automotive industry, I have developed a keen interest in the latest developments and trends. My writing skills have also allowed me to share my knowledge with others through articles and blog posts.