Surrounded by a set of pendants and beads: the oldest burial of a newborn girl in Europe, which lived 10,000 years ago, was discovered in Italy, in a cave in Liguria. Renamed Snow, she was a little girl of just 40 days. To discover and study it an international research group – coordinated by the Italians Stefano Benazzi, of the University of Bologna, Fabio Negrino, of the University of Genoa, Marco Peresani, of the University of Ferrara, and the support of the Elettra Synchrotron of Trieste – the whose work was published in Scientific Reports.
The remains were found in a cave in the hinterland of Albenga, in the province of Savona, accompanied by a kit consisting of over 60 beads in perforated shells, four pendants, always pierced, made from fragments of bivalves, and an eagle-owl claw. dating back to about 10 thousand years ago, a period that probably marked great social changes in human populations, linked to the adaptations due to the end of the last ice age. Analyzes indicate that at the time of death, Neve was between 40 and 50 days old, that her mother ate meat and that perhaps due to some physiological stress the growth of the fetus's teeth had stopped a month or two before giving birth. "The discovery of Neve is of exceptional importance – commented Benazzi – and will help us to fill many gaps, shedding light on the ancient social structure and on the funerary and ritual behavior of these ancestors of ours".
.

Source From: Ansa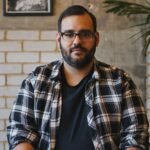 I am an author at Global happenings and I mostly cover automobile news. In my time working in the automotive industry, I have developed a keen interest in the latest developments and trends. My writing skills have also allowed me to share my knowledge with others through articles and blog posts.