Ice in Antarctica may be more vulnerable than expected in the face of global warming: this is demonstrated by the dynamics of the ice caps in the past, reconstructed thanks to the analysis of sediments dating back to the Lower and Middle Miocene (about 18-16 million years ago), a period in which both warmer and colder intervals were recorded than today. The study is published in Nature, led by Imperial College London, which was also attended by researchers from the University of Siena, as part of the International Ocean Discovery Program.
The team drilled marine sediments in the Ross Sea in Antarctica to find layers deposited in the warmest and coldest periods of the Miocene. The study of the provenance of these sediments has shown that in the cold periods the West Antarctic Ice Sheet already existed and was more developed than expected: this means that its melting strongly contributed to the sea level rise (which in warmer periods was up to 60 meters higher than the current one).
In the past, however, it was believed that the Western Ice Sheet was small and underdeveloped before 10 million years ago and that the sea rise recorded in the geological records resulted mainly from the melting of the Eastern Ice Sheet.
The Western Ice Sheet, the researchers explain, is currently believed to be very vulnerable to atmospheric and oceanic warming, which is developing at ever faster rates. Understanding its sensitivity to past climate change is important in predicting the Antarctic ice response in the short and long term if greenhouse gas reduction policies are not put in place.
.

Source From: Ansa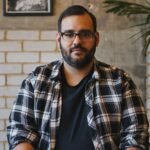 I am an author at Global happenings and I mostly cover automobile news. In my time working in the automotive industry, I have developed a keen interest in the latest developments and trends. My writing skills have also allowed me to share my knowledge with others through articles and blog posts.