Apple, probably against the backdrop of the unpopularity of the new version of iOS 15, forbade them to download and update previous versions of the OS
Apple device users will have to update to iOS 15 / Фото: Getty Images, Pixabay
Interestingly, the company previously promised update ios 14 for those who were not ready to switch to a new operating system, but have now returned to the traditional method of updates.
: iPhone 13 lost the function of noise reduction during calls: what is the reason
Now, as before, users are forced to install the latest version of the operating system – that is, iOS 15 – in order to get security improvements, writes 9to5mac.
Therefore, devices running iOS 14.8 or earlier versions of the operating system can no longer be updated to iOS 14.8.1.
: Apple plans to release its own 5G modems from 2023
Instead, the menu "software update" only the iOS 15.2.1 update is displayed.
Previously, iOS 15 was shown as optional update. This could turn out to be a simple mistake, but it is doubtful given the unpopularity of the new OS version.
: iPhone 14 will get a new fast port and universal charging
Recall that earlier we wrote that Telegram blocked more than 1000 channels at the request of Apple.
We also talked about how to effectively use iPhone and iCloud storage for information storage.
.

Source From: Segodnya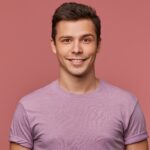 As an entertainment author with over 7 years of experience, I bring a diverse background to my writing. I have a proven track record in the journalism industry. My expertise extends beyond writing, as I have experience producing video content for websites and social media platforms, offering a well-rounded perspective on the entertainment world