The measure was announced by the mayor of the Ukrainian capital, which has been under heavy bombardment since last Monday.
Playback/Twitter/@Vitaliy_Klychko
Image of the city of Kiev after the Russian bombing last Monday, 14, released on social media by the mayor of the Ukrainian capital, Vitali Klitschko

the mayor of Kiev, Vitali Klitschkoannounced a 36-hour curfew in the capital of Ukraine from the night of this Tuesday, the 15th, because of the beginning of the attacks of the Russia, which cause a dangerous situation for the inhabitants. "Today is a difficult and dangerous day," the mayor said in a statement explaining that traffic in the city will be banned from 8 pm local time, or 3 pm Brasília time, until Tuesday until 7 am, or 2 am Brasília time, the next day. Thursday, 17. "Any movement in Kiev without special permissions is prohibited. It will be possible to leave just to get to the shelters," Klitschko said. Authorities had already imposed a similar curfew on February 26, two days after the start of the Russian invasion of the country.
On social media, Klitschko also spoke about the destruction of the Ukrainian capital after the Russian attack last Monday. "Kiev was attacked by the enemy today. Early in the morning, the projectile hit a 9-story residential building in Obolon. According to updated data, one person died. 10 were injured. About 70 residents were evacuated from the house (…) Windows were blown out, balconies were damaged in neighboring houses and commercial establishments on the ground floors. Rescue teams and ambulances are working at the scene," the mayor of Kiev wrote on Twitter.
Source: Jovempan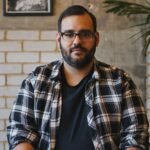 I am an author at Global happenings and I mostly cover automobile news. In my time working in the automotive industry, I have developed a keen interest in the latest developments and trends. My writing skills have also allowed me to share my knowledge with others through articles and blog posts.