In Russia, they again issued misinformation about the Ukrainian military and stated that the oil depot was allegedly fired from our helicopters
The incident in Belgorod was the fault of the Russian Federation / Photo: Collage: Today
Another fake about the Armed Forces of Ukraine has been published in Russia. In the explosion and fire that occurred at the oil depot in Belgorod, officials blamed Ukrainian defenders. However, the Ministry of Defense denied this information – the Armed Forces of Ukraine were not involved in the emergency in Russia.
This site "Today" said a high-ranking source in the Ministry of Defense of Ukraine.
What did they say in the Russian Federation
The head of the Belgorod region in the Russian Federation, Vyacheslav Gladkov, wrote in his Telegram channel that the Armed Forces of Ukraine allegedly carried out an air strike on the oil depot with the help of helicopters.
"The fire at the oil depot occurred as a result of an air strike from two helicopters of the Armed Forces of Ukraine, which entered the territory of Russia at a low altitude. No casualties," he said.
⠀
At the same time, Russian media began publishing fake videos showing an "attack" on the oil depot.
How really?
The Ministry of Defense of Ukraine denied the fake of the Russian Federation and stated that our defenders are not related to the emergency in Belgorod. Also, high-ranking officials named two probable reasons for undermining the tank farm.
"We suspect that the explosion of an oil depot in Russian Belgorod occurred due to the carelessness of the occupiers or in order to hide someone's corruption," the Defense Ministry said.
According to our military, they have no information that units of the Armed Forces of Ukraine were involved in the explosion.
Source: Segodnya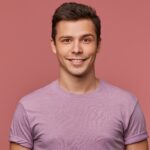 I am a journalist with more than 7 years of experience in the news industry. I have written for various publications, including The Wall Street Journal and Financial Times. My work has included reporting on global events such as the European debt crisis and the Olympics. I also manage principal photography for video content for websites and social media platforms.