The EU has long known of the links between oligarchs, senior officials and politicians
The auditors stressed that tens of billions of euros are lost as a result of corruption. Collage: "Today"
Widespread corruption remains a key problem in Ukraine, and support from the European Union has not yielded the expected results.
This is stated in the report of the European Chamber of Auditors (ECA).
ESA report
The auditors stressed that corruption in Ukraine impedes competition and growth, and also damages the democratic process. As a result of corruption, tens of billions of euros are lost.
"The EU is trying to solve the problem of corruption in Ukraine as a priority problem, channeling funds and efforts through various sectors, from the competitive environment to the judiciary and civil society. However, according to the auditors, the support and measures taken did not bring the expected results," the report says. …
It is also noted that the EU has long been aware of the links between oligarchs, high-ranking officials, politicians, the judiciary and state-owned enterprises. However, the auditors point out that they have not developed a real strategy to combat gross corruption.
"For example, illicit financial flows, including money laundering, are considered only in the periphery. However, the EU has supported many anti-corruption reforms and measures in Ukraine. In most cases, the degree of support depends on a number of conditions being met.

But the Commission often interpreted such claims too weakly, leading to overly positive assessments. The auditors cite a visa-free regime as an example. The operation of this system has not been revised, although two of the three conditions for EU support have not been met, "added the auditors.
Ukrainians often face corruption and do not believe in deoligarchization
---
Earlier, we said that the most important tasks of the authorities, in the opinion of Ukrainians, are the fight against corruption, the end of the war in the Donbass and the establishment of price controls.
The survey was conducted by self-filling a questionnaire in the mobile application gradus.app. Survey period: September 20, 2021, sample size: 1,000 respondents.
TOP-5 priority issues for the authorities
---
The main tasks of the authorities, according to the respondents, who were asked to choose up to three options, are distributed as follows:
46.5% of the respondents named the fight against corruption as the top priority;
40.1% – cessation of hostilities in Donbass;
36.8% – control over gas prices;
33.8% – control over food prices;
22.4% – creation of new jobs.

According to a survey by Gradus
Domestic corruption
---
The opinion poll found out how often Ukrainians are faced with situations of everyday corruption (gifts to teachers, doctors, gratitude for services to officials, etc.). According to the respondents:
60% of respondents are constantly faced with everyday corruption;
27% – often;
8% – hard to answer;
4% – rarely;
1% never.
.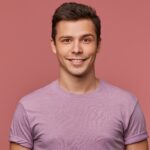 As an entertainment author with over 7 years of experience, I bring a diverse background to my writing. I have a proven track record in the journalism industry. My expertise extends beyond writing, as I have experience producing video content for websites and social media platforms, offering a well-rounded perspective on the entertainment world