In a video released by the Kremlin press service, Putin's head moves separately from his body.
Putin's head at a meeting with Shoigu "played a hologram" / Photo: Collage: Today
Video of Russian President Vladimir Putin meeting with Defense Minister Sergei Shoigu in Moscow could be fake.
Internet users noticed that Putin's head in the video moves separately from his body, they also noticed an unusual stoop and tense posture for the President of the Russian Federation. This indicates that the video is a poorly edited fake. This version is also supported by rumors that Putin has not left the limits of his secret bunker in the Urals for a long time, from where he controls Russia.
"At a meeting with Shoigu, Putin's head was again" playing a hologram. Dudes, buy a normal chromakey already and hire an adequate editing director, "writes the Trukha Telegram channel.
As you know, on April 21, Russian media reported on a meeting between Putin and Shoigu, at which the war in Ukraine was discussed.
The Minister of Defense of the Russian Federation reported to Putin about the alleged capture of Mariupol and immediately added that "more than two thousand" Ukrainian military continued to defend the city. Putin said that the Russian troops should not storm Azovstal and ordered to block the industrial zone "so that the fly does not fly."
The Russians were shown a fake meeting between Putin and flight attendants
In early March, the Kremlin released a video showing Vladimir Putin meeting with female pilots and flight attendants in Moscow.
Ukrainian experts drew attention to the fact that the video was made using chroma key technology (a technology for combining two or more images or frames in one composition, with which you can place people or objects on an arbitrary background taken in another place).
"As you can see, the microphone is false, like the whole "extras" on the video. Putin himself, according to many, is now in his bunker on Mount Yamantau. This is another confirmation that Putin is afraid. He is afraid of responsibility for what he has done, afraid of his environment and his own people," the experts concluded.
Source: Segodnya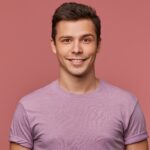 I am a journalist with more than 7 years of experience in the news industry. I have written for various publications, including The Wall Street Journal and Financial Times. My work has included reporting on global events such as the European debt crisis and the Olympics. I also manage principal photography for video content for websites and social media platforms.