The President of the Russian Federation was caught in another video fake
Putin filmed at Easter in an empty church / Photo: Collage: Today
Russian President Vladimir Putin was filmed for an Easter video in an empty church, and later it was inserted into the recording of the service. A video appeared on Sset where he depicts participating in the Easter service. At the same time, there is no one nearby, except for the mayor of Moscow, Sergei Sobyanin.
Also, something strange happens to his hand at the moment where he is baptized. There are stripes of technical interference on it.
In addition, netizens noticed that at some point, Putin, who should be standing next to Sobyanin, disappears.
Putin is afraid to appear in public
This is not the first time that the Russian dictator has been caught editing. Putin is afraid of an assassination attempt, so he prefers not to appear where there are a lot of people. In particular, on March 5, Putin allegedly held a meeting with female pilots and flight attendants. In the video where he addresses them, his hand goes through a microphone on the table. According to the audience, he could sit on a green background. That is, two videos – with airline employees and with Putin himself – were filmed at different times, and then "glued together."
In connection with this incident, Putin was "trolled" by President of Ukraine Volodymyr Zelensky, touching his microphone at the end of his address.
In addition, Putin separately said goodbye to politician Vladimir Zhirinovsky, who died on April 6. On the footage from the funeral, it was clear that while the President of the Russian Federation was standing at the coffin, there was no guard of honor, while on all other shots there was one. The coffin itself looked different, the flag disappeared from it.
:
Source: Segodnya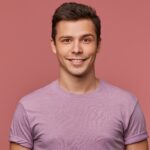 As an entertainment author with over 7 years of experience, I bring a diverse background to my writing. I have a proven track record in the journalism industry. My expertise extends beyond writing, as I have experience producing video content for websites and social media platforms, offering a well-rounded perspective on the entertainment world