Russian president chooses successor in case he needs surgery
Vladimir Putin chooses a successor in case of an operation. / Photo: Collage: Today
Russian political and public figure, lawyer Mark Feigin explained whether Russian President Vladimir Putin can really transfer power to Secretary of the Security Council of the Russian Federation Nikolai Patrushev.
Feygin told TV presenter Lesya Vakulyuk about this on the air of the Ukraine Together project on the Ukraine24 YouTube channel.
According to the media, Putin can undergo an operation, and Patrushev will replace him for this time. However, Feigin does not admit that this can happen.
Who should replace Putin
According to Feigin, if the Russian president is really going to have an operation, then, according to the Constitution, his functions will formally be transferred to the head of government.
"Although the Constitution in Russia is chewed paper, it does not interest anyone at all," the Russian lawyer recalled.
Based on this, Feigin suggests that another figure closer to Putin in a personal sense could replace Putin.
"The political side is more complex, in a tyrannical system like this, the informal side is important. There can be any transitional figure, and Putin names the successor," the lawyer said.
Feigin recalled that at one time Yeltsin named Putin his successor and even appointed him acting president when he was head of government.
Patrushev is ready to shut off oxygen to Putin
Feigin does not exclude the possibility that the Russian president may not comply with the norms of the Constitution when choosing his successor.
"In Soviet and post-Soviet practice, we have already seen this: when the duties of the head of state are performed not by the one who should do it according to the law, but by the one who has been pointed at," the lawyer recalled.
But, according to Feigin, the appointment of Patrushev would be contrary to Putin's rule – to appoint those who are weaker than him as deputies.
"Look at Medvedev, he's useless. And Patrushev is cunning, he won't charge much for turning off oxygen. I don't think Putin will trust such a person, to be honest. what to pass out," Feigin stated.
Who will Putin choose as his successor?
At the same time, Feigin named the figure of the oligarch and close friend of Putin, Yuri Kovalchuk, as the most likely in this scenario.
"If Putin is sure that he will return, the decision will be nominal," the Russian lawyer said.
Earlier we wrote:
Source: Segodnya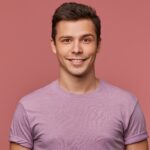 As an entertainment author with over 7 years of experience, I bring a diverse background to my writing. I have a proven track record in the journalism industry. My expertise extends beyond writing, as I have experience producing video content for websites and social media platforms, offering a well-rounded perspective on the entertainment world