Z-shaped planes were expected to fly over Red Square during the parade
The air parade in Russia was canceled "due to weather conditions". Photo: collage "Today"
In the cities of Russia, military parades dedicated to the 77th anniversary of the Victory in World War II were held without a demonstration of combat aircraft. As explained in the Kremlin, the air part of the solemn event was canceled "due to weather conditions." This statement of the authorities caused bewilderment and ridicule among the citizens of Russia.
In addition to Moscow, the air parade was canceled in St. Petersburg, Yekaterinburg and Samara. Only one Su-34 flew over Novosibirsk, two more PO-2 aircraft scattered congratulatory leaflets.
During the parade, 62 planes and 15 helicopters were expected to fly over Red Square in Moscow, including an Il-80 airborne control post, known as the "doomsday plane". At rehearsals on May 8, the planes flew in a Z-shape.
It should be noted that the morning of May 9 in Moscow was clear and sunny weather, as evidenced by numerous photographs and videos from the parade on Red Square.
The cancellation of the air parade was also surprised by the Russians themselves. Users of social networks began to resent en masse because of the reason, clearly invented by the authorities, for not holding a demonstration of aircraft – "due to weather conditions."
"And what other weather conditions should be? There is practically no wind outside, there is no cloudiness. – what else do you need?", "There is not a cloud in the sky, but there are no planes, is this really a parade?", "What is wrong with the weather, beautiful, maybe something happened to the aviation?", "Now it's clear why there is talk of mobilization. The sun interferes with high-tech weapons, so you can't do without the help of cannon fodder, nothing interferes with it, and detachments only help", "Where is the rest of the aircraft? Missing in action during a great sting operation?", "What are the weather conditions?
Po-2 flew, and the MIG-31 was blown away by the wind? the Russians write.
Earlier, the Segodnya website reported that Russian President Vladimir Putin delivered a speech in Moscow on May 9 at the Victory Day parade. The main topic of the speech was the war in Ukraine, however, contrary to expectations, Putin did not declare mobilization and official war on Ukraine in his speech.
We also informed that the President of Ukraine Volodymyr Zelensky addressed the Ukrainians on the occasion of the Day of Victory over Nazism and said that the Russian troops in Ukraine would face the same fate as the German invaders.
Source: Segodnya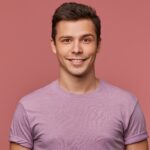 As an entertainment author with over 7 years of experience, I bring a diverse background to my writing. I have a proven track record in the journalism industry. My expertise extends beyond writing, as I have experience producing video content for websites and social media platforms, offering a well-rounded perspective on the entertainment world