After the invasion of Ukraine, the President of the Russian Federation cannot be left in power
Gennady Gudkov estimated when the elites would eliminate Vladimir Putin. / Photo: Collage: Today
Russian politician, public figure Gennady Gudkov said when the elites will eliminate Russian President Volodymyr Putin. Such a decision will be the result of the military defeats of the head of the Kremlin in Ukraine.
Gudkov stated this on the air of the Ukraine 24 channel.
He quoted US President Joe Biden as saying that Putin should not be left in power.
"Military defeats, Putin Akella, who missed, Putin is no longer a macho, but already a lame duck. That's when the elites are already thinking about how to remove him, remove him. And then there will be an end to Putinism," Gudkov is sure.
The Russian politician said that Putin's entourage is preparing "surprises" for him.
"I think that if the environment understands that he is already dying, then there may be big surprises for him. I'm not sure that he has a lethal state of the disease. People get sick at this age in different ways. But this does not prevent them from continuing their lives for decades ", – said Gudkov.
He added that even if Putin does not have a fatal illness, "the worst thing is with his head." Judging by what he says and what he does.
We previously wrote:
Source: Segodnya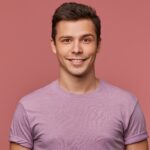 As an entertainment author with over 7 years of experience, I bring a diverse background to my writing. I have a proven track record in the journalism industry. My expertise extends beyond writing, as I have experience producing video content for websites and social media platforms, offering a well-rounded perspective on the entertainment world