Russian Ministry of Justice will hold a hearing on May 26 to classify the Azov Battalion as a terrorist organization
Olga MALTSEVA / AFP
Russian soldiers stand guard at the destroyed part of the Ilyich Iron and Steel Works in the port city of Mariupol, Ukraine, on May 18, 2022, amid ongoing Russian military action in Ukraine.

THE Russia wants to make an example of the thousand Ukrainian soldiers who surrendered in Mariupol and use the trial of the military as propaganda, said Ukraine's Deputy Defense Minister Hanna Malyar, who also said this is the reason the Russians have not agreed to accept the prisoner exchange. This is "a political statement intended for internal propaganda and internal political processes in Russia," Malyar declared. This week alone, according to the Russian Defense Ministry, 1,730 Ukrainian soldiers surrendered at the Azovstal steelworks, the last stronghold of resistance in the port of Mariupol. The wounded were taken to hospitals in the Russian-dominated Donetsk region and "received assistance in medical institutions", according to Major General Igor Konashenkov. However, it is still unclear where the Ukrainian soldiers are being taken, however, the Ukrainian General Staff reported that the military was directed to two Russian-controlled regions.
THE Ukraine hopes to carry out the prisoner exchange and recover the soldiers, but Russia threatens to put them on trial. Moscow reports that no agreement has been made for the fighters, and the Russian Attorney General's office has asked the country's Supreme Court of Justice to recognize the Azov Battalion, which has been integrated into the Ukrainian National Guard and is classified as "Nazi" as a terrorist organization. " fur Kremlin. The Russian Ministry of Justice has indicated that a hearing will be held on the 26th to discuss the case, according to the Interfax news agency.
Despite the drop of Mariupolafter almost three months of conflict, the Ukrainian president Volodymyr Zelensky claimed that the Russian invasion was an absolute failure. "They are afraid to acknowledge that they have made catastrophic mistakes at the highest military and state level," he said. According to the International Committee of the Red Cross, "hundreds of Ukrainian prisoners of war" are still at the Mariupol plant, but an exact number is not available. In a message posted on Telegram, Zelensky stated that the population remains "strong, unbreakable, courageous and free".
*With information from Reuters, AFP and EFE
Source: Jovempan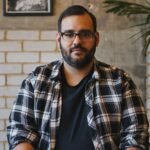 I am an author at Global happenings and I mostly cover automobile news. In my time working in the automotive industry, I have developed a keen interest in the latest developments and trends. My writing skills have also allowed me to share my knowledge with others through articles and blog posts.