Explosions sounded in at least five settlements, including Kursk
A series of explosions were heard in Russia / Photo: Collage: Today
In the Russian city of Kursk, which is located 120 km from the border with Ukraine, pops were heard at night. Explosions were heard in several areas of the city.
This is reported by local Telegram channels.
Explosions also sounded in several settlements near the border. We are talking about Rylsk and Glushkovo, which border on the Sumy region. They also write that explosions were heard in the villages of Maryino (near Rylsk) and in Tetkino (on the border with Ukraine).
The local population reported that they also heard aircraft.
In the comments to the video, the Russians were outraged that the windows in their houses were shaking and that they were afraid. They were also not particularly pleased with the prospect of spending the night in the basement.
Photo: screenshot
Recall that the war with Ukraine comes to the territory of Russia more and more – in recent weeks, the geography of explosions and fires in the southern regions of the Russian Federation has noticeably expanded. The Segodnya website found out what is happening in the border areas and who could be behind the attack on Russian military and infrastructure facilities.
Earlier, an adviser to the head of the Ministry of Internal Affairs also said that a service similar to the Israeli Mossad was already operating in Ukraine. That is why bridges are collapsing in Russia, along which supplies are being transported for the Russian group of troops in the Donbass.
:
Source: Segodnya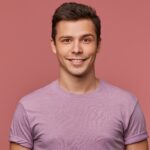 As an entertainment author with over 7 years of experience, I bring a diverse background to my writing. I have a proven track record in the journalism industry. My expertise extends beyond writing, as I have experience producing video content for websites and social media platforms, offering a well-rounded perspective on the entertainment world