The network laughed at Putin's visit to the hospital
The "wounded soldier" was identified as a participant in another video with Putin / Photo: Collage: Today
A recent video of Russian President Vladimir Putin visiting wounded soldiers in a hospital could be staged. One of the participants in the video previously appeared in other videos with the Russian dictator. This is reported by Medialeaks.
The video aroused suspicion among the viewers, as the military looked too healthy for the victims. There are no bandages or dressings on them. It is assumed that they could be figureheads in the execution of the FSO or the FSB.
— (@Kremlinpool_RIA) May 25, 2022
Commentators also noticed that the wards look uninhabited – there is nothing on the beds except pillows and sheets. The wounded themselves greeted the president at attention. The users also laughed at the fact that the "soldiers" could be selected according to their height so that they would not look taller than the undersized Putin.
"Did you notice that the actors are selected exclusively by dwarfs, so that they are at the same level as Putin, or lower?" commentators write.
The sight of Putin himself was also surprising: he looked heavily hunched over, probably because of the bulletproof vest worn under the medical gown.
At least one of the "wounded Russian soldiers" allegedly previously played the role of a worker at the Chelyabinsk compressor plant in a video meeting with Putin.
We previously wrote:
Source: Segodnya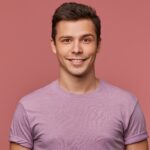 As an entertainment author with over 7 years of experience, I bring a diverse background to my writing. I have a proven track record in the journalism industry. My expertise extends beyond writing, as I have experience producing video content for websites and social media platforms, offering a well-rounded perspective on the entertainment world