Twitter and several other social networks have banned Trump from using their services
Trump's account has been permanently deleted / Photo: Collage: Today
Former US President Donald Trump on Friday asked a federal judge in Florida to force Twitter to restore his account, which the company blocked in Januaryciting the risk of incitement to violence.
Reported by Reuters.
Trump has filed a request with the US District Court for the Southern District of Florida, alleging that members of the US Congress "forced" Twitter to suspend his account.
Twitter and several other social media platforms banned Trump from using his services after a crowd of his supporters stormed the Capitol on January 6.
Trump's attorneys said in a statement that Twitter "has a certain amount of power and control over political discourse in this country, historically unprecedented and deeply dangerous to open democratic debate. "
When Trump's account was permanently deleted, Twitter explained that Trump's tweets violated the platform's policy, which prohibits "glorification of violence."
What happened
Before Trump's profile was blocked, he had over 88 million followers.
In July, Trump sued Twitter, Facebook Inc. and Google Alphabet Inc., as well as their executives, claiming that they are illegally silent on conservative points of view.
Trump scandals
This is most likely about the first conversation between Vladimir Zelensky and Trump, during which the American leader tried to put pressure on Ukraine to resume the investigation against Joe Biden's family.
In July, 74-year-old billionaire Thomas Joseph Barack Jr., friend of 45th US President Donald Trump, head of the ex-president's inauguration fund in 2016, was arrested on charges of illegally lobbying for the interests of the UAE in the United States and providing false information to the FBI.
.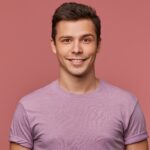 As an entertainment author with over 7 years of experience, I bring a diverse background to my writing. I have a proven track record in the journalism industry. My expertise extends beyond writing, as I have experience producing video content for websites and social media platforms, offering a well-rounded perspective on the entertainment world