The roof was cut in the house, the windows were completely broken and the car burned down
In the Russian Federation heard new explosions. Photo: collage "Today"
Russia again heard "pops". In the village of Tetkino in the Glushkovsky district of the Kursk region announced attacks on the bridge and local businesses. There were no wounded or dead.
This was announced by the governor of the region Roman Starovoit.
What is known?
According to Starovoit, on the morning of June 6, the village of Tetkino was shelled again. Attacks were made on the bridge and local businesses.
"There were no wounded or dead. The main blow was delivered to the local bridge, there is damage," he said.
In addition, the nearest two-story residential building with 8 apartments and outbuildings nearby were badly damaged. The roof was slashed in the house, the windows were completely broken, the car burned down, and there are also damages on the territory of the sugar factory.
What does the Russian village of Tetkino look like now?
Explosions in Russia
On April 1, Russian media reported that a projectile allegedly "fired from Ukraine" fell in the Belgorod region. As a result of the explosion, a fire broke out at the oil depot, which destroyed several oil tanks.
The Ministry of Defense of Ukraine denied the statement of the Russian Federation and replied that our defenders had nothing to do with the emergency in Belgorod. High-ranking officials named two probable reasons for undermining the oil depot – the carelessness of the invaders or an attempt to hide someone's corruption. According to our military, they have no information that units of the Armed Forces of Ukraine were involved in the explosion.
Explosions thundered in Bryansk on the night from Sunday to Monday, April 25. After that, a fire broke out at the local oil depot, as well as on the territory of the military unit.
Some time later, the press service of the government of the Bryansk region confirmed the fire at the oil depot, but did not name its cause. They reported that the tanks were on fire. There was no mention of explosions.
Residents of houses near the burning oil depot in Bryansk began to be evacuated by the police.
Recently there were "pops" in Belgorod. Because of this, aircraft were raised into the sky.
We previously wrote:
Source: Segodnya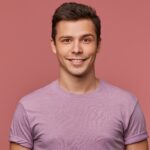 As an entertainment author with over 7 years of experience, I bring a diverse background to my writing. I have a proven track record in the journalism industry. My expertise extends beyond writing, as I have experience producing video content for websites and social media platforms, offering a well-rounded perspective on the entertainment world