Russian dictator acts like a paranoid
Dmitry Popov (left) and Vladimir Putin (right). Photo: collage "Today"
Psychologist Dmitry Popov said that Russian President Vladimir Putin is afraid of everyone, so he is trying to get rid of the unwanted. The Russian dictator was afraid even of the Yakut shaman. The psychologist recalled the story of Alexander Gabyshev, who several times tried to organize a trip to Moscow in order to "drive" Putin out of the Kremlin. After that, the shaman was sent for compulsory treatment.
Popov spoke about this on the Youtube channel "Ukraine 24".
"Vladimir Putin, I think, is not only afraid of a shaman, he is afraid of everyone, otherwise he would not be sitting in this 300-meter bunker or how many meters there in some mountain that is still protected by all the most modern, if there are such systems in Russia, of course. Air defense and other iron.The fact is that Putin, like all dictators in fact, has a very critical attitude towards his own security.Despite the fact that 13 shamans provide him with an energy dome that no one will ever break anywhere, but he understands that 90 percent of the country is in the deep, as you said, mats can be used now?Well, in general, 90 percent of the Russian population are in the deep point of the human body, naturally some of them may not be satisfied, naturally some of them may come and ask: "dear king, president, sir, why do we live so badly, and you live so well?" Therefore, he is afraid of everyone. And naturally, if a person who calls himself some kind of shama or a person who has some kind of supernatural abilities, or maybe the spirit of some kind of person follows him, or the spirit of some kind of natural phenomenon, of course he needs to urgently go to the sailor's silence, let him polish the bunks and conjure himself in the cell alone," said the psychologist.
Read other news "Today":
Source: Segodnya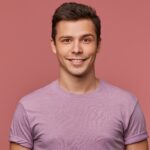 As an entertainment author with over 7 years of experience, I bring a diverse background to my writing. I have a proven track record in the journalism industry. My expertise extends beyond writing, as I have experience producing video content for websites and social media platforms, offering a well-rounded perspective on the entertainment world