Belarusian dictator celebrates harvest day with governors
An ordinary feast with a dictator. Photo: collage "Today"
The dog of the self-proclaimed President of Belarus Alexander Lukashenko climbed onto the table during a dinner at his home in Alexandria with the governors in honor of harvest day.
The corresponding footage was published by the pro-government Telegram channel "Pool of the First".
The video shows that while the guests of the Belarusian dictator are having lunch, Lukashenka's dog named Umka climbed onto the table and began to walk among the plates of food. No one paid attention to the behavior of the dog and continued the meal, including Alexander Lukashenko himself. He was busy helping himself and his guests with potatoes.
All Lukashenka's guests pretended that this was the way it should be. Comparison of Belarusians with a dog, apparently, suited everyone.
Earlier, we reported what Lukashenka is sick with – the doctors named the diagnosis. He first came to the attention of psychiatrists in the distant 70s. Since then, the "father" has been repeatedly diagnosed with a psychiatric diagnosis.
We also recall that Lukashenka's son staged a rally in the colors of Ukraine at the graduation ceremony.
Source: Segodnya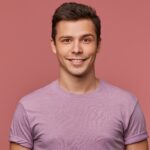 As an entertainment author with over 7 years of experience, I bring a diverse background to my writing. I have a proven track record in the journalism industry. My expertise extends beyond writing, as I have experience producing video content for websites and social media platforms, offering a well-rounded perspective on the entertainment world