Il-76 collided with the ground while trying to land
There were 9 people on board the plane. / Photo: Collage: Today
In the Ryazan region, an Il-76 military transport aircraft made a hard landing, on board of which at that moment there were nine people. Not everyone managed to survive. It is reported by RIA Novosti with reference to the Russian Ministry of Defense.
The military plane flew from Belgorod to Orenburg. In Ryazan, at the Diaghilev airfield, Il-76 landed to refuel.
Having refueled, the plane took off at 3:05.
Less than a minute after takeoff, the airfield controller saw a flash in the fourth engine area and tried to contact the crew. The commanders of the aircraft (there were two of them, the so-called "twin" crew) did not answer. The aircraft was performing a training flight without cargo.
"During the training flight without cargo, due to an identified engine malfunction, the crew decided to land on the ground. Upon contact with the ground, the aircraft was partially destroyed," the report says.
Four people are said to have died in the incident.
-76 .

? ? pic.twitter.com/PHQvRvwEO6

— Stanislav Tsykalovskyi (@proctolog) June 24, 2022
Source: Segodnya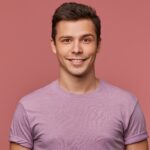 As an entertainment author with over 7 years of experience, I bring a diverse background to my writing. I have a proven track record in the journalism industry. My expertise extends beyond writing, as I have experience producing video content for websites and social media platforms, offering a well-rounded perspective on the entertainment world