U.S. to train Ukrainian troops on HIMARS multiple launch rocket systems
The United States will teach the military of the Armed Forces of Ukraine to use new equipment. Photo: collage "Today"
US to train 50 more military Ukrainian Armed Forces use of HIMARS artillery missile systems. Our country received these launchers to protect against Russian invaders. Military training will last about two weeks.
This was announced by a senior Pentagon official, writes Foreign Policy reporter Jack Detch.
Thus, the Pentagon expects in the near future to begin the second stage of training Ukrainian fighters to master the M142 HIMARS launchers, which Ukraine receives to protect itself from the Russian Federation.
"The United States will train about 50 Ukrainian troops in the use of HIMARS multiple launch rocket systems, which will last about two weeks. The second stage of training is expected to begin soon and will cover Ukrainian troops of various ranks," the official said.
Why the US has been slow to deliver HIMARS
As the Wall Street Journal wrote, the Ukrainian military command for several weeks urged American partners to agree on the provision of modern M270 MLRS and M142 Himars launchers. However, some officials in the US government were concerned about the possible provision of missiles compatible with them with a range of almost 300 kilometers (ATACMS) with such launchers.
American officials feared that the Armed Forces of Ukraine could fire on critical infrastructure in Russiaas well as on the territories of Crimea and Donbass, occupied since 2014.
The media, citing sources, report that the Biden administration is considering providing such installations only with ammunition that allows them to be used as multiple launch rocket systems, and not operational-tactical missile systems. The range of these ammunition is from 30 to 70 km.
The installations will help Ukrainian defenders fire at the operational rear of Russian units and fight second-echelon reinforcements. In addition, this will increase the effectiveness of the counter-battery fight of the Armed Forces of Ukraine in the artillery confrontation in the Donbass.
Recall that President Volodymyr Zelensky called for providing Ukraine with longer-range weapons aimed at protecting the territories of our country. The Armed Forces of Ukraine will not use such weapons for attacks on Russian territory.
Recently, Ukrainian Defense Minister Oleksiy Reznikov announced that the first batch of American HIMARS multiple launch rocket systems had arrived in our country.
Journalist Andrei Tsaplienko has already published the first shots of the combat use of American weapons on the positions of the invaders.
The Segodnya website also explained why Ukraine was so looking forward to these MLRS from the United States.
Commander-in-Chief of the Armed Forces of Ukraine Valery Zaluzhny confirmed that US multiple launch rocket systems M142 HIMARS are already working in the interests of the defense of Ukraine. At the same time, he assured that the Ukrainian artillerymen beat the invaders exclusively on the territory of Ukraine and do not use weapons to attack Russia.
Source: Segodnya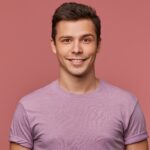 As an entertainment author with over 7 years of experience, I bring a diverse background to my writing. I have a proven track record in the journalism industry. My expertise extends beyond writing, as I have experience producing video content for websites and social media platforms, offering a well-rounded perspective on the entertainment world