The country has long been experiencing an economic crisis, the consequences of which were a complete blackout.
Lebanon will be without light for several days. Collage "Today"
Lebanon, which is located in the Middle East, was completely left without electricity due to the shutdown of the country's two largest power plants, Al-Zahrani and Deir Ammar, due to a lack of fuel for their operation. Reported by Reuters.
"The Lebanese power grid has completely stopped working and it is unlikely that it will continue to operate until Monday or for several days."– said a government official.
The state-owned electricity company confirmed in a statement that the power plant in Zahran has been shut down and in Deir Ammar it has stopped as early as Friday.
"The shutdown of two power plants directly affected the stability of the power grid and led to its complete shutdown without the possibility of resuming operation."The company said in a statement, adding that the Lebanese army agreed to provide some fuel for the two CHP plants.
It is noted that many Lebanese have diesel generators, but fuel for them is also in short supply, as Lebanon is paralyzed by the economic crisis, which is exacerbated by cuts in fuel supplies from abroad.
What is Lebanon especially distinguished and the whole world started talking about it
On August 4, 2020, a deafening explosion took place in the Lebanese capital of Beirut in the city's port. The cause of the explosion was the saltpeter seized from the Rhosus vessel, which had been stored in a warehouse in the port for six years. The explosion was so strong that a "mushroom" was formed, which looked like a mushroom from nuclear explosions. Also, this explosion was recognized as the most powerful non-nuclear in the history of mankind.
The explosion killed 220 people, more than 6.5 thousand were injured, more than 300 thousand people were left homeless, the city suffered catastrophic destruction. The total damage from the incident was estimated by the Lebanese authorities at $ 3-5 billion.
Violent protests erupted after the disastrous explosion in Beirut. The demonstrations escalated into riots. In this regard, the country's government decided to resign.
.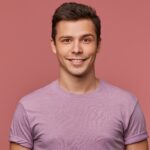 As an entertainment author with over 7 years of experience, I bring a diverse background to my writing. I have a proven track record in the journalism industry. My expertise extends beyond writing, as I have experience producing video content for websites and social media platforms, offering a well-rounded perspective on the entertainment world