"Altius" in most technical characteristics is inferior to the Turkish competitor
Russian corruption failed the development of drones / Photo: Collage: Today
Russia has failed to launch mass production of the Altius combat drone, which Moscow is trying to position as a competitor to the Turkish Bayraktar. Although developing its own drone, Russia began almost simultaneously with Turkey, back in 2011.
This is stated in the investigation of the Groshi project.
The development of the Russian "Altius" was carried out by the Kazan Joint Design Bureau named after Simonov ("Sokol"). Initially, the strike and reconnaissance drone was called "Altair". Propagandists assured that "there are no analogues" in any leading country in the world.
The first flight tests were planned to be carried out in 2014-2015. However, the developers themselves missed the deadlines and took the prototype into the air only in 2018.
Ukrainian investigative journalists note that the Turkish company Bayrak has already produced about 300 Bayraktar drones. At the same time Russian "Altius" exists in a single copy. The Russians, to put it mildly, are still far from mass production.
In addition, the Russian drone is inferior to competitors from Turkey and the United States in most technical characteristics – in terms of speed, as well as in maximum height. The only advantage is the flight time – up to 48 hours. Journalists emphasize that such a flight time was provided not by Russian designers, but by the German RED A03 engine from Rotax.
Why Russia failed to develop drones
The reason, according to analysts, is the banal theft of money allocated for development.
In 2020, Alexander Gomzin, CEO of the Simonov Design Bureau, was accused of fraud and theft of 494 million rubles. According to investigators, in 2011-2012, the bureau entered into fictitious contracts with Miltek LLC to carry out research and development work, as a result of which 91.3 million rubles were withdrawn. Two years later, Alexander Gomzin was released, and the court could not figure out where the money had gone.
Soon the project was renamed Altius and handed over to the Ural Civil Aviation Plant, where they promised to modify and test the drone in 2021. The tests took place at the end of last year, but there was no information about the adoption of the UAV by the Russian army.
Some sources claim that first deliveries will be possible only in 2023.
Earlier, Russian propagandist Vladimir Solovyov expressed outrage that Russia allegedly has its own drones, but it does not have them.
We also recall that in the city of Taganrog, Rostov region of the Russian Federation, on July 4, a drone fell on a residential building, resulting in a fire.
Source: Segodnya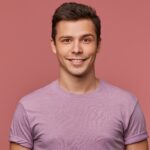 I am a journalist with more than 7 years of experience in the news industry. I have written for various publications, including The Wall Street Journal and Financial Times. My work has included reporting on global events such as the European debt crisis and the Olympics. I also manage principal photography for video content for websites and social media platforms.