In May, an oil depot burned in Bryansk / Collage "Today"
There is panic again in the Bryansk region of Russia – the local governor Alexander Bogomaz reported not about "claps", but about a whole "artillery shelling".
This is reported by Russian telegram channels and propaganda media.
What is known
"Tonight, Ukraine fired artillery at the border village of Nekislitsy, Sevsk district. As a result of the shelling, there were no damages to vital facilities, residential buildings. There were no victims or injured. All operational services are working on the spot", – wrote the Governor of the Bryansk region Alexander Bogomaz in the telegram channel.
In local chats, they are shocked by what is happening and demand from the President of Russia that he stop this.
"Again. I think it's time to write to the president, where is our protection, which I will do now", – they just even began to threaten their commander.
"Who knows what went off in Klimovo 2 minutes ago? Thunder?", – this is how another local resident of the Russian region reacted.
"Now in all cities, something is booming", another user commented.
"What kind of thunder? The thunder is lingering. It's simple, and it's scary to go to bed. Until that day I went to bed normally, but today it's just terribly very", – wrote a user named Tatyana.
Situation
The head of the Kursk region of the Russian Federation, Roman Starovoit, said that the border villages of Russia had been shelled from artillery since the morning of July 5.
Loud explosions sounded in Russian Belgorod on the night of July 3. Three dead, 4 injured and partial destruction of 11 apartment buildings and 39 private houses were later reported.
At the same time, photos of missiles that had flown into residential buildings appeared in local public pages, and it turned out that such missiles are not in service with the Armed Forces of Ukraine, but are in the Russian army.
Source: Segodnya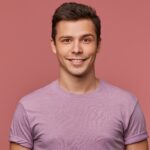 As an entertainment author with over 7 years of experience, I bring a diverse background to my writing. I have a proven track record in the journalism industry. My expertise extends beyond writing, as I have experience producing video content for websites and social media platforms, offering a well-rounded perspective on the entertainment world