The Pentagon spoke about its attitude to the threats to Russia. / Photo: Collage: Today
The Pentagon takes very seriously the threats to Russia that the aggressor country expresses against the Baltic countries.
This was stated at a briefing by a senior Pentagon official.
RF threats
In terms of Russia's "broader intentions", he said, the Pentagon takes "very seriously" the threats Russia poses to NATO allies and the Alliance itself.
"That is why, at the Madrid Summit last week, the United States announced a set of significant additions to our position and capabilities in Europe to help effectively protect and deter Russian threats against NATO allies, of which Lithuania is one," the spokesman said. .
In addition, he stated that it was for this reason that US President Joe Biden made these decisions, and the US made this commitment to its NATO allies.
Earlier, the site "Today" reported that the United States gave Russia an "iron" warning because of the threats to Lithuania. We also wrote that Russia openly threatens Lithuania because of the ban on the transit of goods. At the same time, the Pentagon told whether Russian President Vladimir Putin has changed his goals in Ukraine.
Source: Segodnya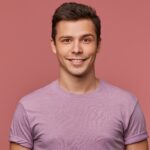 As an entertainment author with over 7 years of experience, I bring a diverse background to my writing. I have a proven track record in the journalism industry. My expertise extends beyond writing, as I have experience producing video content for websites and social media platforms, offering a well-rounded perspective on the entertainment world