Russia contributed to the riots due to lack of food
Anthony Blinken spoke about the riots in Sri Lanka / Photo: Reuters
Russia's blockade of Ukrainian grain exports may have contributed to the unrest in Sri Lanka. This was stated by US Secretary of State Anthony Blinken. He also expressed concern that this could lead to other crises elsewhere in the world, according to RFE/RL.
Blinken again called on Russia to release 20 million tons of grain from Ukraine.
"What we are seeing around the world is growing food insecurity, which is greatly exacerbated by Russian aggression against Ukraine," Blinken said.
He said it has also affected Thailand, where fertilizer prices have " skyrocketed " due to the blockade. This will have serious implications for an agricultural country like Thailand, Blinken said, because the lack of fertilizer means yields will drop next year and prices will potentially rise.
The situation in Sri Lanka
Riots rage in Sri Lanka caused by a severe shortage of food and fuel. There has long been an economic crisis, and protests erupted in March. Now it all ended with the flight of President Gotabai Rajapaksa and clashes with the police. The country's president and prime minister agreed to resign after protesters broke into their official residences on July 9.
Millions of tons of Ukrainian grain are exported annually to Africa, the Middle East and other parts of the world. But exports have been halted as the Russian fleet blocks Ukrainian ports on the Black Sea.
Moscow says it will allow Ukrainian food ships to leave if the Ukrainian military clears the waters off Odessa and other ports. Ukraine replies that it cannot clear the coast because Russia is using grain corridors to attack southern Ukraine.
Russia and Ukraine together account for almost a third of world wheat exports. In 2019, Ukraine accounted for 16 percent of global corn supplies and 42 percent of sunflower oil, according to the UN.
Source: Segodnya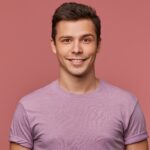 As an entertainment author with over 7 years of experience, I bring a diverse background to my writing. I have a proven track record in the journalism industry. My expertise extends beyond writing, as I have experience producing video content for websites and social media platforms, offering a well-rounded perspective on the entertainment world