The situation remains tense only in Europe
Now in Europe, mortality is high due to the new wave of coronavirus / Collage: Today
Globally, deaths from the COVID-19 pandemic are declining and at their lowest level in a year. At the same time in Ukraine the situation has worsened with patients with coronavirus.
It is reported by the WHO.
What's the situation now?
"The number of weekly deaths as a result of COVID-19 continues to decrease and is now at its lowest level. But this is still an unacceptably high level – almost 50,000 deaths every week, and the real number is certainly higher," the general said during a briefing. WHO Director Tedros Adanom Ghebreyesus.
The situation is tense in Europe
Mortality from the COVID-19 pandemic is declining in all regions except Europe, where several countries are now facing a new wave of the coronavirus pandemic.
Vaccination in the world
"And, of course, mortality is higher in countries and populations with the least access to vaccines. As you know, 56 countries that were effectively excluded from the global vaccine market failed to achieve the goal of vaccinating 10% of their population by the end of September." noted Gebreyesus.
It is now known that three countries of the world have not yet started COVID vaccination of the population at all – Burundi, Eritrea and North Korea.
In Ukraine – a new coronavirus anti-record
In Ukraine, the incidence of COVID-19 among children and youth exceeded maximum values for the entire time of the pandemic. The number of admissions among minors is approaching a record figure.
"The incidence among children is the highest for the entire time of the pandemic, and the intensity of their hospitalization is approaching absolute maximums," the NAS report says.
.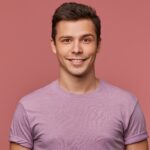 As an entertainment author with over 7 years of experience, I bring a diverse background to my writing. I have a proven track record in the journalism industry. My expertise extends beyond writing, as I have experience producing video content for websites and social media platforms, offering a well-rounded perspective on the entertainment world