The Islamist group Shebab attacked a hotel in Mogadishu, the capital of Somalia, on Friday evening. 13 people were killed in the clashes between these Islamists and the security forces who were trying to neutralize them. The attackers were still entrenched in the hotel during the morning.
At least 13 civilians were killed in clashes between radical Al-Shabaab Islamists who attacked a hotel in Somalia's capital Mogadishu and security forces trying to neutralize them, security official Mohamed Abdikadir said on Saturday. . "We are receiving information on five additional victims who have been confirmed dead and the total number of civilians killed by the terrorists comes back to 13," he told AFP as an initial report put the number at eight. victims.
Shebab jihadists, affiliated with Al-Qaeda, stormed the Hayat hotel on Friday evening in a hail of gunfire and bomb explosions. "The security forces rescued dozens of civilians, including children, who were trapped in the building," added Mohamed Abdikadir.
Biggest attack in three months
The attackers were still holed up in the hotel early Saturday, with sporadic gunfire and loud explosions heard in the area. It is the largest attack in the Somali capital since the election of President Hassan Sheikh Mohamud in May.
A dozen people were gathered in the night in front of the building to try to get news of their relatives. "We were looking for a member of my family (…) trapped inside the hotel, his death was confirmed as well as those of six other people, including two that I know", testified one such person, Muudey Ali.
Source: Europe1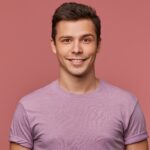 As an entertainment author with over 7 years of experience, I bring a diverse background to my writing. I have a proven track record in the journalism industry. My expertise extends beyond writing, as I have experience producing video content for websites and social media platforms, offering a well-rounded perspective on the entertainment world