About 686 Brazilian voters are eligible to vote in the country; voting is only for President of the Republic
MOURÃO PANDA / THE PHOTOGRAPHIC / ESTADÃO CONTENT
The votes are only for the position of president and will be computed and sent to the Superior Electoral Court (TSE)

Brazilians who are in New Zealand can now vote for the 2022 elections. 16 hours ahead of the Brazilian time zone, the country opened voting at 8 am on Sunday in local time, which corresponds to 4 pm this Saturday, 1, in Brazil. The voting process abroad follows the time of each country. Because of this, the 686 Brazilian voters who are in New Zealand will be able to vote until 1 am on Sunday in Brazil, a time that corresponds to 5 pm on Sunday in Wellington, the capital of New Zealand. Votes are for the office of president only and will be tallied and sent to the Superior Electoral Court (TSE) to be added to those of the vote held on Brazilian soil. The same occurs in other countries with Brazilian ballot boxes.
The number of Brazilians eligible to vote abroad for the 2022 elections grew by 39.21% compared to the 2018 election. for President of the Republic and Vice-President, the only form of voting for those who are outside the country. In 2018, there were 500,000 voters in this situation. The current figure is also higher (96.81%) compared to the 2014 elections, when 354,184 voters were eligible to vote abroad. Of the current 697,000 voters, 59% are men. Regarding education, 42% (292.7 thousand) have completed higher education. Regarding the age group, 14.41% (100.4 thousand) of the electorate abroad are between 40 and 44 years old. The deadline to ask to vote abroad was closed in May.
Source: Jovempan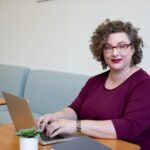 I have been working as a journalist for over 10 years. In that time, I have covered the news from all corners of the world, and written about everything from politics to business.I'm now a full-time author, and my work can be found at Global happenings. My aim is to bring you up-to-date news and views on global affairs, in a format that is easy to read and understand.