A 16-year-old boy wearing a Nazi symbol fired at two schools in Brazil's southeastern state of Espirito Santo on Friday, killing at least three, including a teenage girl, and injuring 11 . The shooting occurred in Aracruz, a city of 100,000 people, about 600 kilometers northeast of Rio de Janeiro. Three teachers and an unspecified student are in serious condition, authorities said.
Covered face, swastika…
With his face covered and a swastika on his camouflage clothing, the assailant broke into Primo Bitti School, a public primary and secondary school he had left in June, according to investigators. After breaking through the gate at the back of the school, he went into the staff lounge and opened fire on several teachers, killing two people and injuring nine others, authorities said.
CCTV footage released by the media shows the young man entering the school with a gun in hand, while several people flee in his wake. We see him firing a few shots, without stopping. He then went, not far from there, to the Praia de Coqueiral Education Center, a private school, where he killed a teenager and injured two people, before being arrested by the police.
Three days of mourning decreed
The authorities arrested the assailant, said the governor of the state of Espirito Santo, Renato Casagrande who decreed three days of mourning. "He was a pupil of the school (the first) until June, a 16-year-old minor. His family then transferred him to another school. We know that he was under psychiatric treatment" , said the governor during a press conference. "He was looking to kill people. He shot the first ones he saw," he said.
According to him, several people among the injured are still in danger due to the severity of their injuries. "We fervently pray for their recovery," Casagrande continued.
Civilian police commissioner Joao Francisco Filho told reporters that the assailant "did not have a specific target" when he opened fire, and that he said he had been preparing the attack since " two years". The two guns he used belong to his father, a police officer, and one was the latter's service weapon, authorities said. They are investigating to find out if the young man had links with one or more extremist groups. He was arrested at his home a few hours after the events and, with the cooperation of the parents, surrendered without resistance.
Investigators were seen evacuating bodies from coffins and placing them in trucks parked outside the school whose perimeter believed to be a crime scene had been cordoned off with tape, according to an AFP photographer.
An "absurd tragedy" according to Lula
President-elect Luiz Inacio Lula da Silva called the killing an "absurd tragedy" on Twitter. "I express my solidarity with the relatives of the victims and I support the governor for an investigation," said the left-wing leader who will take office on January 1.
Lula has campaigned against the dramatic explosion in gun possession and carrying licenses under outgoing far-right President Jair Bolsonaro since January 2019. "Gun policy needs to be reviewed," said Lula. tweeted Senator Wellington Dias, an ally of Lula.
"The last four years are the ones where we have seen the most attacks in schools, at least since the early 2000s," Bruno Langeani, project manager at the Instituto Sou da Paz, told AFP. "We are convinced that the better access to weapons in recent years under the Bolsonaro government has facilitated these types of attacks," he added. According to the Brazilian NGO Public Security Forum, there are approximately 4.4 million weapons in private possession in this country of 215 million inhabitants.
School shootings remain relatively rare in Brazil
However, school shootings remain relatively rare in Brazil, a huge yet violent country. The deadliest took place on April 7, 2011, when a 24-year-old man opened fire at his former school in the western suburbs of Rio de Janeiro, killing 12 students, before committing suicide. More recently, on March 13, 2019, two former students shot and killed eight people and injured 11 others before killing themselves at a college in Suzano, in the Sao Paulo region.
Source: Europe1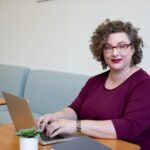 I have been working as a journalist for over 10 years. In that time, I have covered the news from all corners of the world, and written about everything from politics to business.I'm now a full-time author, and my work can be found at Global happenings. My aim is to bring you up-to-date news and views on global affairs, in a format that is easy to read and understand.