The Italian Interior Minister said on Saturday that twelve people were missing after a landslide on the island of Ischia, off Naples, but that no death had been confirmed. Contrary to what had been announced. Heavy rainfall caused a landslide early Saturday in the town of Casamicciola Terme, in the north of the island. Several Italian media quoted Deputy Prime Minister Matteo Salvini, who gave a death toll of eight, which was denied by the Minister of the Interior.
"At this precise moment, no death has been confirmed," said Matteo Piantedosi, while pointing out that the situation could still evolve. He reported twelve missing and people trapped under the mud.
30 families trapped in their homes
Thirteen people were missing at the end of the morning, according to the Italian news agencies ANSA and AGI. "No body has been found yet," said a local Naples official, Claudio Palomba, quoted by the AGI news agency. The landslide "buried a house" and pushed several cars into the sea, the fire department said, adding that the missing were wanted.
A car was swept into the sea with two people on board, but they were rescued, firefighters said. At least 30 families are trapped in their homes by mud, without water or electricity, the ANSA news agency said. Stating that the road leading to their neighborhood was cut off by the mudslide and debris. The local authorities have called on the inhabitants of the island to stay at home, so as not to interfere with the rescue operations.
Casamicciola Terme, a spa resort with 8,000 inhabitants in winter, suffered an earthquake in 2017 that killed two people. It had, however, been completely destroyed by a much more powerful earthquake at the end of the 19th century.
Source: Europe1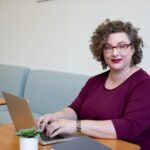 I have been working as a journalist for over 10 years. In that time, I have covered the news from all corners of the world, and written about everything from politics to business.I'm now a full-time author, and my work can be found at Global happenings. My aim is to bring you up-to-date news and views on global affairs, in a format that is easy to read and understand.