Protesters are calling for creativity to challenge the "zero Covid" strategy. For the past few days, many Chinese have been on the streets to express their protest against the state's very strict health policy. Using sheets of white paper, singing the national anthem or creating subtle puns, they manage to express their dissatisfaction with the containment measures imposed recently by the State in the face of the resurgence of a few cases of Covid-19, despite censorship. Europe 1 zooms in on this original mobilization in China which could well disrupt the government.
Blank sheets in reference to the lack of freedom of expression
In Beijing, but also in several cities, demonstrators held up white sheets of A4 paper on Sunday in reference to the lack of freedom of expression in China. Also, others posted white squares on their WeChat profile, a Chinese text messaging app. The white A4 sheet is a sign of revolt which has already been used in 2020 in Hong Kong, in the face of the strict policy of the government in place, as reported by AFP.
The Chinese who protest against these measures are also using social networks, in a subtle way, to share their anger. Thus, students from the prestigious Tsinghua University took pictures of themselves showing "Friedmann's equations", named after a physicist who evokes "freed man" (free man) or "freedom" (freedom) in English.
"Banana skin", "shrimp mousse": these subtle puns in China
After certain keywords and places were blocked on search engines, absurd posts with a "positive" tone have multiplied on WeChat messaging and Weibo social network, such as "good good good good good" or "good good Well". As of Monday morning, many of these posts and those referring to "A4 paper" had disappeared, but copies continued to spread.
Netizens have also taken to subtle puns to refer to the protests on social media with terms like "banana peel" which has the same initials in Chinese as President Xi Jinping's name, or "shrimp mousse". sounding close to the word "resignation".
More explicit claims
Nevertheless, some groups of protesters very clearly called on Chinese leader Xi Jinping to step down and shouted slogans such as "No to Covid tests, yes to freedom", in reference to a banner unfurled by a protester in Beijing just before the Communist Party Congress in October. Others, more cautious, commemorated with flowers and candles the ten deaths of a fire in Urumqi, attributed to health restrictions in the Xinjiang region, triggering a wave of anger.
In Beijing, a crowd along the Liangma River on Sunday evening chanted: "I want to test for Covid, I want to scan my QR code", relying on irony to get its message across. Videos of Xi Jinping as well as quotes from the president have been hijacked to appear to support the protests. "Now the Chinese people are getting organized and cannot be neglected," he said in one of the videos.
The click possible thanks to the images of the World Cup in Qatar
Across China, the national anthem and the International have been sung during rallies to dismantle in advance any denunciation by the authorities of a movement that is unpatriotic or manipulated by foreigners. However, in a viral video quickly taken down by censorship, students in a college dormitory can be seen singing a Cantonese pop song by the group Beyond, Boundless oceans, vast skieswhich was used as a freedom anthem by many pro-democracy protesters in Hong Kong before the pandemic.
Internet users have also shared memes from the FIFA World Cup in Qatar, using images of players without masks to mock China's health policy. It was by seeing images of the 2022 World Cup that many Chinese realized that the rest of the world is no longer obliged to wear the mask outdoors. In a viral video, since censored, World Cup fans are seen rejoicing, but the altered soundtrack plays commands like "Put on your masks!" or "Get tested!".
Some publications on Western social networks
Social networks like Twitter and Instagram are blocked in China by the "Electronic Great Wall", a firewall that censors the Chinese internet, but the most nimble locals know how to post information using VPNs. Anonymous Twitter accounts collect images from across China, while Instagram shows live video of the protests.
Abroad, Chinese students have organized similar movements, notably in North America and Europe. In a video posted on Instagram and geolocated by AFP, demonstrators sing and install in front of the Chinese consulate in Toronto a sign "Rue Urumqi", named after an artery in Shanghai where the demonstrators converged, after the fire of 'Urumqi.
Source: Europe1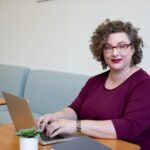 I have been working as a journalist for over 10 years. In that time, I have covered the news from all corners of the world, and written about everything from politics to business.I'm now a full-time author, and my work can be found at Global happenings. My aim is to bring you up-to-date news and views on global affairs, in a format that is easy to read and understand.

Quora – Medium – Discord – Pinterest – Tumblr