Ukraine's First Lady Olena Zelenska told a conference in London on Monday that 'violence and sexual crimes' were part of Russia's 'arsenal' to 'humiliate Ukrainians', calling for a 'comprehensive response' from leaders in the world. Since the Russian invasion on February 24, "the occupiers' opportunities have expanded to humiliate Ukrainians and unfortunately sexual violence and sex crimes are part of their arsenal," said Olena Zelenska.
Russia uses sexual violence "systematically and openly", she said.
"Let it be recognized as a war crime"
"It is for this reason that it is extremely important that it be recognized as a war crime in order to prosecute all the aggressors," she said, urging a "comprehensive response" at a conference organized in London Against Sexual Violence in Conflict. "Really, I hope there will be a response from all over the world for everything that is happening in Ukraine at the moment," she pleaded. The "Initiative to combat sexual violence in conflict" is organized Monday and Tuesday in London by the British government with representatives from around the world.
On Friday, British Foreign Secretary James Cleverly, visiting kyiv, announced new aid and "crucial support for survivors of sexual violence perpetrated by the Russian military". For Olena Zelenska, sexual violence is "the most cruel, most animal way of proving domination".
"Everyone knows there are a lot of rapes" committed by the Russian army in Ukraine but according to Olena Zelenska, victims speak even less than usual because of the war, for fear that their attackers will return and start over. "Right now, the prosecutor's office is investigating more than 100" cases of alleged sex crimes, said the First Lady, recalling that the first case that resulted in prosecution was that of a woman raped by soldiers who had just killed her husband. The government has launched a psychological support cell to help war victims, said Olena Zelenska.
Source: Europe1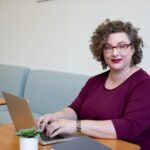 I have been working as a journalist for over 10 years. In that time, I have covered the news from all corners of the world, and written about everything from politics to business.I'm now a full-time author, and my work can be found at Global happenings. My aim is to bring you up-to-date news and views on global affairs, in a format that is easy to read and understand.

Quora – Medium – Discord – Pinterest – Tumblr