Citizens have been demonstrating to end strict measures originally adopted to prevent contamination by the virus, but which has had a negative impact on the country's economy.
EFE/EPA/JEROME FAVRE
Protesters hold blank sheets of paper during a vigil for victims of China's COVID-zero policy

In response to the wave of protests against the policy Covid Zero, Chinese authorities sent hundreds of police and patrols to check the streets of Shanghai, the largest city in the China, on Monday night, the 28th. The measure aims to prevent popular demonstrations that contest the lockdown imposed by President Xi Jinping, seen by the population as harmful to the country. Protests have been taking place for about eight months, but intensified this week after ten people died in a fire on Thursday, the 24th. The incident sparked outrage on social media, as confinements hampered the rescue of victims. On Sunday, the 27th, there was a confrontation between police forces and demonstrators in the region near Wulumuqi Street and agents remain in place to prevent new demonstrations from starting. According to information from the AFP agency, there were 12 vehicles at the scene within a radius of one hundred meters. In addition, just this Monday, the 28th, four people were arrested. According to the population heard by journalists, the atmosphere in the city is tense and police have been inspecting citizens' phones.
Source: Jovempan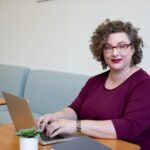 I have been working as a journalist for over 10 years. In that time, I have covered the news from all corners of the world, and written about everything from politics to business.I'm now a full-time author, and my work can be found at Global happenings. My aim is to bring you up-to-date news and views on global affairs, in a format that is easy to read and understand.