David Montagne
7:16 a.m., November 29, 2022
The day after the announcement of the dismantling of drug trafficking which was rampant in Dubai and in Europe, Europe 1 takes stock of the profiles of the men arrested. In all, 49 suspects were arrested, among them six big bosses from this underground economy which represented tons of cocaine.
Belgium, Spain, the Netherlands and France: Europe in the grip of a wave of arrests. The reason ? The dismantling of an XXL drug cartel which was raging in particular in Dubai, in the United Arab Emirates. This vast international operation led to the seizure of 30 tons of cocaine.
In all, six people were arrested by the French police. The European Agency Europol has also made it possible to locate two other drug barons in Dubai, two nationals with dual Belgian and Moroccan nationality, who are suspected of supplying and controlling the French market. They have been arrested and should be handed over to France.
Acts of torture and barbarism
A very lucrative traffic in view of the seizures made, namely luxury cars, villas, weapons and tens of thousands of euros in cash. But the investigation also revealed methods of extreme violence within the cartel itself, with acts of torture and barbarity. Three other people arrested in France have been indicted and remanded in custody.
The super-cartel controlled about a third of the cocaine trade in Europe. "The drug lords, considered targets of high interest by Europol, had come together to form what was known as a 'super-cartel' which controlled around a third of the cocaine trade in Europe", indicated this Monday Europol.
Source: Europe1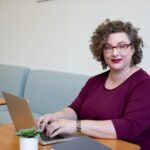 I have been working as a journalist for over 10 years. In that time, I have covered the news from all corners of the world, and written about everything from politics to business.I'm now a full-time author, and my work can be found at Global happenings. My aim is to bring you up-to-date news and views on global affairs, in a format that is easy to read and understand.