Hundreds of people took to the streets in several cities across China to demonstrate against the strict zero covid policy and call for change.
EFE/EPA/JEROME FAVRE
Chinese authorities are opening inquiry into protesters

After avoiding further protests in Beijingdue to the deployment of police force, the Chinese authorities began to investigate some protesters who gathered in the rare protests held in the country, but which is already being classified as the largest since the 1989 pro-democracy movement. Reuters news agency, who heard people who took to the streets at the weekend. Two protesters reported that people called identifying themselves as Beijing police officers and asked them to report to a police station on Tuesday, the 29th, with written accounts of their activities on Sunday night. One student also said he was asked by his faculty if they had been in an area where a protest took place and to provide a written account. "We are all desperately deleting our chat history," said another person who witnessed the protest in Beijing and asked not to be named. It is still not known how the authorities found these people and how many were subpoenaed. Reuters reached out to the Beijing Public Security Bureau but did not receive a response.
The demonstrations against the strict zero covid policy, present in the country for almost three years, are the biggest wave of civil disobedience in China continental. It had already been held for at least eight months, however, it gained a bigger outcome after a fire in a building in Urumqi, which left 10 dead. The incident sparked outrage on social media, as confinements hampered the rescue of victims. "This is not a normal life, we are fed up. Our lives were not like this before," exclaimed a lecturer at Tsinghua University. This wave of protests occurs when the number of cases of COVID hits daily highs and large parts of several cities face new lockdowns. "The problems highlighted by the public are not aimed at epidemic prevention and control per se, but rather focus on simplifying prevention and control measures," Cheng Youquan told reporters, adding that authorities would address urgent issues.
*With information from Reuters
Source: Jovempan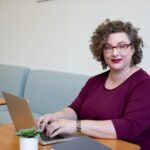 I have been working as a journalist for over 10 years. In that time, I have covered the news from all corners of the world, and written about everything from politics to business.I'm now a full-time author, and my work can be found at Global happenings. My aim is to bring you up-to-date news and views on global affairs, in a format that is easy to read and understand.

Quora – Medium – Discord – Pinterest – Tumblr