France will grant a bilateral loan of 100 million euros to help Ukraine, at war since the Russian invasion, the French Ministry of Economy and Finance announced on Tuesday. This financial assistance is in addition to a loan of 300 million euros granted in March. "Financial assistance to Ukraine plays a crucial role in supporting the country's economic stability and the continuity of public services," Bercy said in a statement.
"It also contributes to the maintenance in operation of essential infrastructures, while the destruction carried out by Russia at the approach of winter has intensified and is generating serious consequences for the Ukrainian population", it was added. source.
Ukraine also announced on Tuesday that it had received unitary rocket launchers (LRU), the French equivalent of the American Himars, to reinforce its military arsenal against Russia, after more than nine months of invasion by troops from Moscow. "Arrival of LRU! The Ukrainian army is now stronger", welcomed on Twitter the Ukrainian Minister of Defense, Oleksiï Reznikov.
Two LRUs sent, according to a statement by Lecornu
The Minister did not specify how many LRUs had been delivered, but his French counterpart, Sébastien Lecornu, had indicated on November 19 in an interview with Sunday newspaper that France was going to send "two LRUs for the deep land strike" to Ukraine. The LRU has a range of "about 70 km" and can hit its target with precision "within one meter", according to a description on the French Ministry of Defense website.
In recent months, Ukraine has used several types of foreign rocket launchers, including highly accurate US Himars, to target Russian rear lines, including supply lines. After the recapture of territories in the northeast in the Kharkiv region and in the south, around Kherson, kyiv continues to urge its Western allies to deliver high-precision weapons to thwart the Russian army.
Paris will also send "two batteries of Crotale missiles"
In his interview at JDD, Sébastien Lecornu had also specified that Paris was going to send "two batteries of Crotale missiles", valuable ground-to-air defense systems against the kamikaze drones used by the Russians. "We are also studying a Ukrainian request for radar because the detection upstream of strikes is crucial," he added, without giving further details.
Among the 15,000 Ukrainian soldiers destined in the coming months to be trained in the European Union, France must "take charge of 2,000", he also indicated.
Source: Europe1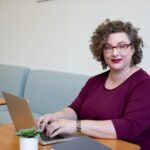 I have been working as a journalist for over 10 years. In that time, I have covered the news from all corners of the world, and written about everything from politics to business.I'm now a full-time author, and my work can be found at Global happenings. My aim is to bring you up-to-date news and views on global affairs, in a format that is easy to read and understand.

Quora – Medium – Discord – Pinterest – Tumblr