Europe 1 with AFP
06:35, November 30, 2022modified to
6:41 a.m., November 30, 2022

THE ESSENTIAL
Ukraine on Tuesday called on NATO member countries meeting in Bucharest to speed up the delivery of weapons and electrical equipment to help the country ravaged by more than nine months of war to cope with the damage caused to its energy infrastructure by Russian bombing. "Last time I said three words: weapons, weapons, weapons. This time I have three more words: faster, faster and faster," said the Ukrainian Foreign Minister, Dmytro Kouleba, shortly before a meeting with NATO Secretary General Jens Stoltenberg.
What are Ukraine's most pressing needs? Patriot air defense generators and missiles, he hammered. Russian President Vladimir Putin wants to use winter as "a weapon of war" against Ukraine with "deliberate attacks" against civilian infrastructure to deprive the country of heat, electricity and water, had denounced in the day the Secretary General of the Atlantic Alliance by hosting this two-day meeting of the heads of NATO diplomacy in the huge palace that houses the Romanian parliament.
Information to remember:
US announces financial aid to support Ukraine's energy infrastructure
Ukraine calls on NATO to speed up delivery of weapons and equipment
Russia expresses 'outrage' over Pope's comments on his action in Ukraine
The Kremlin's goal is "to inflict as much pain as possible on Ukrainian civilians to try to break their commitment, their unity in the fight against the Russian invasion", he continued. A meeting of the enlarged G7, held under the German presidency on the sidelines of NATO, pleaded for mobilization in the face of the energy crisis caused by the war in Ukraine.
Arrived Monday evening in Bucharest, the American Secretary of State Antony Blinken announced financial assistance of 53 million dollars, which is added to another envelope of 55 million already released for the purchase of generators, in order to come to the aid to Ukraine. This sum will be used to buy electrical equipment (including transformers), which will be "quickly" delivered to Ukraine, an American source said. In total, the Biden administration has budgeted $1.1 billion for energy in Ukraine and Moldova.
The American aid is part of the prospect of an international conference of donors in "support for the Ukrainian civil resistance", which will be held on December 13 in France.
Russia furious over Pope's comments on 'cruel' Russian minorities
Russia has expressed "outrage" over remarks by Pope Francis about the alleged role of Russian ethnic minorities in the conflict in Ukraine, Russian news agencies reported on Tuesday. The pope spoke of the "cruelty" that Ukraine is facing with the Russian offensive in an interview with the American Jesuit newspaper America and published on its website on Monday.
"When I talk about Ukraine, I talk about cruelty because I have a lot of information about the cruelty of the troops" arriving in Ukraine, said the pope, who spoke in Spanish. "Perhaps the most cruel are those who come from Russia, but (who are) not of Russian tradition, like Chechens, Buryats," he said. Chechnya is a republic of the Russian Caucasus with a Muslim majority, Buryatia is a Buddhist region of Siberia located between Lake Baikal and Mongolia.
Moscow filed a formal complaint with the Vatican on Tuesday over the pope's remarks, according to state news agency RIA Novosti. "I expressed my indignation after these insinuations and indicated that nothing could shake the cohesion and the unity of the Russian multinational people," Russian ambassador to the Holy See, Alexander Avdeyev, told the agency.
Russia was accused in September of disproportionately mobilizing ethnic minorities from Siberia and the Caucasus to support its offensive in Ukraine, after the Kremlin announced a partial mobilization that affected around 300,000 reservists. According to Kremlin critics, minorities concentrated in poor and remote Russian regions also have more soldiers killed on the front lines in Ukraine, compared to ethnic Russians.
But these minorities have also been accused of playing a role in atrocities attributed by kyiv to Russian forces, such as the Boutcha massacre. The spokeswoman for Russian diplomacy, Maria Zakharova, lambasted the pope's remarks on Monday on Telegram, saying: "It's not even Russophobia anymore, it's perversion".
Ukraine receives French LRU rocket launchers, equivalent to American Himars
Ukraine announced on Tuesday that it had received unitary rocket launchers (LRU), the French equivalent of the American Himars, to reinforce its military arsenal against Russia, after more than nine months of invasion by troops from Moscow. "Arrival of LRU! The Ukrainian army is now stronger", welcomed on Twitter the Ukrainian Minister of Defense, Oleksiï Reznikov.
The minister did not specify how many LRUs had been delivered, but his French counterpart, Sébastien Lecornu, had indicated on November 19 in an interview with the Journal du Dimanche that France was going to send "two LRUs for the deep land strike" to Ukraine. The LRU has a range of "about 70 km" and can hit its target with precision "within one meter", according to a description on the French Ministry of Defense website.
In recent months, Ukraine has used several types of foreign rocket launchers, including highly accurate US Himars, to target Russian rear lines, including supply lines. After the recapture of territories in the northeast in the Kharkiv region and in the south, around Kherson, kyiv continues to urge its Western allies to deliver high-precision weapons to thwart the Russian army.
Source: Europe1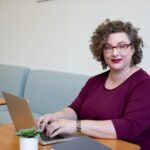 I have been working as a journalist for over 10 years. In that time, I have covered the news from all corners of the world, and written about everything from politics to business.I'm now a full-time author, and my work can be found at Global happenings. My aim is to bring you up-to-date news and views on global affairs, in a format that is easy to read and understand.

Quora – Medium – Discord – Pinterest – Tumblr