Alexis Guilleux (in Washington), edited by Juliette Moreau Alvarez
09:04, December 01, 2022
During his state visit to the United States, Emmanuel Macron stayed in a prestigious residence full of history: the Blair House. A place of crucial negotiations but also of rest for great heads of state, this 6,500 m2 place is larger than its neighbour, the White House.
During his State visit to Washington, the President of the Republic is entitled to a prestigious residence. During their trip to Washington, Emmanuel and Brigitte Macron stayed close to the White House, in the Blair House. A residence that usually lives in the crème de la crème: Charles de Gaulle, Elizabeth II, Vladimir Poutine… all of them slept there during their state visit to the American capital.
A residence larger than the White House
The place that has nothing to do with Tony Blair, even if the former British Prime Minister said he felt at home there. The Blair House is a residence of 119 rooms, 6,500 m2 spread over four buildings. It is even bigger than its neighbour, the White House.
It has belonged to the US government since World War II. The story goes that at the time, Winston Churchill, housed in the White House, tried to wake up President Roosevelt in the middle of the night to discuss diplomatic matters. Since then, Blair House has hosted prestigious guests as well as crucial negotiations, notably on the Israeli-Palestinian conflict. It is also here that the American presidents-elect are accommodated, just before their swearing-in and their official entry into the White House.
Source: Europe1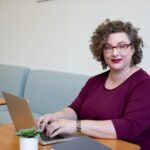 I have been working as a journalist for over 10 years. In that time, I have covered the news from all corners of the world, and written about everything from politics to business.I'm now a full-time author, and my work can be found at Global happenings. My aim is to bring you up-to-date news and views on global affairs, in a format that is easy to read and understand.