Joe Biden and Emmanuel Macron forcefully displayed on Thursday the solidity of the alliance between the United States and France, "two sister nations in their fight for freedom", despite friction over American industrial policy deemed "super aggressive" by Paris. "The United States could not ask for a better partner to work with than France," said the American leader from the gardens of the White House, stressing that the alliance with France remained "essential".
"Our common destiny is to respond together" to the challenges of the world, replied the French president. "Our two nations are sisters in their fight for freedom," he said, calling for France and the United States to once again become "brothers in arms".
Reception with great fanfare
21 cannon shots, national anthems, a brass band… All under a bright winter sun: Emmanuel Macron and his wife Brigitte were received with great fanfare during this state visit, carefully calibrated to display the good agreement. On the way to the Oval Office, where the two leaders are having a fireside chat before a press conference, the French president was also seen with his hand on Joe Biden's shoulder. It is "important" to have close coordination in order to remedy the consequences of the war in Ukraine "on our economies and our populations", indicated Emmanuel Macron.
The head of state is the first to whom the American president has reserved such treatment since his inauguration in January 2021. The octogenarian Democrat is strong, after the convulsions of the presidency of Donald Trump, to strengthen ties with traditional partners of the United States, including their "oldest ally", the formula devoted to Washington to designate France.
Disputes between the two countries
However, it did not start very well with his French counterpart. In September 2021, the United States announced a spectacular new military alliance with the United Kingdom and Australia, blowing France a huge submarine contract. Joe Biden, without going back to the substance of the decision, had recognized a "clumsiness". He has since done everything to appease Emmanuel Macron, a process which analysts say culminates in this solemn welcome to Washington.
Other disputes should be discussed during this visit. Emmanuel Macron thus deplored on Wednesday in a particularly offensive tone the "super aggressive" economic decisions for European companies by his American counterpart. Joe Biden wants to revitalize his industry and reassure a middle class shaken by globalization, while standing up to Beijing. In particular, the American president passed a gigantic investment program, the "Inflation Reduction Act", which plans to subsidize electric cars… as long as they are "Made in the USA."
Source: Europe1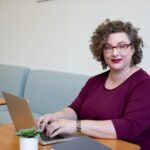 I have been working as a journalist for over 10 years. In that time, I have covered the news from all corners of the world, and written about everything from politics to business.I'm now a full-time author, and my work can be found at Global happenings. My aim is to bring you up-to-date news and views on global affairs, in a format that is easy to read and understand.