Leader of the United States met this Thursday, 1, with the president of France; both heads of state pledged to help Zelenksy for as long as necessary
EFE/EPA/SHAWN THEW
Biden spoke for the first time of talking to Putin and ending war in Ukraine

The president of United States🇧🇷 Joe Bidensaid this Thursday, 1, during a conversation with the French leader, Emmanuel Macronwho is ready to chat with Vladimir Putin and put an end to the war in Ukraine approaching the tenth month. "I am willing to talk with Putin if I am looking for a way to end the war," said the head of state at a press conference at the White House. Biden further explained that this conversation with Putin would hypothetically take place in consultations with France and the other NATO allies. Despite his interest, he pointed out that the Russian leader has not shown any signs that this conversation would be facilitated. "In the meantime, I believe it is absolutely decisive, as Macron said, that we support the Ukrainian people," he added. This is the first time he talks about a possible dialogue with the Russian. The US president emphasized that Putin has erred in all his calculations made so far and in thinking that he "would be welcomed with open arms" by the Russian-speaking parts of Ukraine. "The question is, how are you going to get out of the situation you're in? I am willing, if you want to talk", reiterated the American official in his speech.
Macron, who maintains contact with Putin, agreed with the American's position, however, he pointed out that it was Putin who wanted to start the war in February and that it is "legitimate" that the Ukrainian president, Volodymyr Zelensky, set preconditions. "We will never ask Ukrainians to reach an agreement that is not acceptable to them because that would never build lasting peace. If we want a lasting peace, we have to respect that the Ukrainians define the moment and the conditions in which they will negotiate about their territory and their future", stressed the French president. Biden admitted that he never thought the conflict would be so violent, but he made it clear that Putin will not win. "He thinks he can break the will of all who oppose his imperialist ambitions by attacking civilian infrastructure in Ukraine, stifling energy in Europe, raising prices by exacerbating the food crisis (…) But he will not succeed", he stressed. At the meeting, the US and France "reiterated their countries' continued support for Ukraine" and committed themselves in particular to providing "political, security, humanitarian and economic assistance" for as long as necessary. The French president, in turn, thanked the United States for the help given to Kiev and warned that "abandoning" Ukraine would jeopardize "global stability". Macron said he "will never pressure Ukrainians to accept a compromise that is unacceptable to them" because it would not make it possible to build "a lasting peace".
*With information from AFP and EFE
Source: Jovempan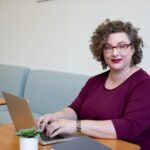 I have been working as a journalist for over 10 years. In that time, I have covered the news from all corners of the world, and written about everything from politics to business.I'm now a full-time author, and my work can be found at Global happenings. My aim is to bring you up-to-date news and views on global affairs, in a format that is easy to read and understand.