These are the first low data available since the end of August, when approximately 9,000 deaths were estimated on the Ukrainian side.
Yevhen TITOV / AFP
According to presidential adviser, more soldiers were wounded than killed on the side of Ukraine

The war with Russia cost the lives of 10 to 13 thousand soldiers of the Ukraine, according to information provided by presidential adviser Mykhailo Podolyak during his participation in a television program this Thursday, 1st. The figure is the first estimate made available since the end of August, when the head of Ukraine's Armed Forces estimated that approximately 9,000 men had been killed. "We have official numbers from the general staff, we have official numbers from higher command, and they come to (between) 10,000 and 12,500 to 13,000 dead. We are open to talking about the death toll," he said in an interview with Kanal 24. Podolyak also said that more soldiers were wounded than killed during the conflict. On Wednesday, 30, adviser to the Ukrainian president, Oleksiy Arestovych, said that the death toll in Russia was about seven times that of Ukraine. US military intelligence estimates that more than 100,000 Russian troops have been killed or wounded in Ukraine and that the number of casualties on the Ukrainian side is likely to be similar.
Source: Jovempan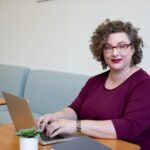 I have been working as a journalist for over 10 years. In that time, I have covered the news from all corners of the world, and written about everything from politics to business.I'm now a full-time author, and my work can be found at Global happenings. My aim is to bring you up-to-date news and views on global affairs, in a format that is easy to read and understand.

Quora – Medium – Discord – Pinterest – Tumblr