Accumulated demands of requests together with new requests increased the volume of requests; in São Paulo, the waiting list reaches 484 days
Pixabay/Ralph
Deadline to get a visa to the USA reaches more than 400 days

Who is planning to go to the United States and need to apply for a visa for the first time, you may have to wait more than a year to be able to make an appointment. In Sao Paulofor example, until the 1st of December, the queue reached 484 days🇧🇷 According to information provided by the US consulate to the Young pan, the "long waiting period is the result of past demand, repressed as a result of the pandemic, and also of new demand". It is not just the capital of São Paulo that has shown delays, the other four places where Brazilians can book a visa to the USA also register a long wait: at Rio de Janeiro are 428 days, in Brasilia are 427 days, in Recife it's 365 days and Porto Alegre, 289 days. However, the US consulate informs that the lengthy period does not apply to all modalities, but to B1/B2, referring to people who are taking the tourist and business visa for the first time.
This is the case of Janaína Liberato, 39 years old. She wants to fulfill her children's dream of getting to know disney and is planning a trip for 2023. The accounting technician has already managed to make an appointment for her and her two children, but only for March of next year. "The booking process is very time consuming. To give you an idea, I applied on April 14, 2022 for the next available date, which was only in March 2023, "she says. "The boys dream of visiting Disney, and if everything goes as planned, the idea is to go in July", she adds. Despite the bureaucratic process, Janaína managed to do everything herself, without the help of a dispatcher. Roselene Garcia, 38, is going through the same situation as her friend. She also wants to take the kids to Disney, however, she'll have to wait until next year to get the interview. "My visa is scheduled for March 2023. I've been waiting for almost a year and I hope it works out". She was also able to do it herself, but says she found the website confusing. "The step-by-step and steps leave something to be desired". Although she has the possibility of trying a closer date, since there are cases of withdrawal, Roselene says she doesn't prefer to risk it. "I'm going to leave that date, because I don't know how to change it and I don't want to run the risk of having a later date".
According to the consulate, the waiting time for an appointment varies constantly, as it depends on some variables such as, for example, the demand and service capacity of each consular post, the type of visa requested and the availability of appointment times that are created regularly. They also warn that, despite being a base, the waiting time indicated on the website may not be accurate and up to date. Ingrid Baldoni, 22 years old, managed to schedule the visa for this year, but the appointment had been made in January with a date for November, but she was rejected and now she will need to book again. The journalism student is looking for a date for herself, her father and her brother. However, the next date found was in August 2023. "I still don't have a trip scheduled and no special commitments, however, as I want to carry out my exchange, I would like to advance the documents", she explains.
Ingrid managed to make an appointment in São Paulo, but she doesn't see a problem spending a little more if she manages to schedule a date closer in other states. "I would certainly do it in another state because of the speed of the process". This is one of the options adopted by some tourists who want to get a visa earlier. However, even so, they find full queues, even if it is for a shorter time. The consulate says it is working to streamline service and that, "since services were resumed in November 2021, new appointment scheduling times for interviews have been made available on the online system, and people who have already made their appointments can continue to access the system regularly to try to reschedule your interviews for closer dates, without any kind of extra charge". They also explain that those who already have a trip scheduled can request an emergency appointment, however, only after making their initial appointment.
Source: Jovempan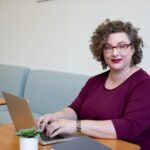 I have been working as a journalist for over 10 years. In that time, I have covered the news from all corners of the world, and written about everything from politics to business.I'm now a full-time author, and my work can be found at Global happenings. My aim is to bring you up-to-date news and views on global affairs, in a format that is easy to read and understand.

Quora – Medium – Discord – Pinterest – Tumblr