At least 19 cities participate in the protests; Since the beginning of the demonstrations, more than 400 people have died.
ATTA KENARE / AFP
Stores in Iran dawn with closed posts

Dozens of stores Will dawned with the doors closed this Monday, 5, as a sign of adherence to the national strike against the theocratic regime. Several cities, such as: Karaj, Isfahan, Shiraz, Bojnourd, Kerman, Sabzevar, Ilam, Ardabil and the capital itself, Tehran, joined the protest. The Kurdish-focused human rights group Hengaw counted at least 19 cities aligned to the general strike in western Iran, where most of the Kurdish population is concentrated. The minority, historically marginalized in the country, has been at the center of protests since the death of one of its members. In a statement, the riot police and the Basij militia, linked to Iran's Revolutionary Guard, reported that the security forces "will show no mercy to rioters, bandits and terrorists", reiterating the classifications given by the regime to the thousands of demonstrators who go to the streets of Iran nearly three months ago, when Mahsa Aminia 22-year-old Kurdish girl, was killed in the care of the morality police for wearing the headscarf incorrectly.
These demonstrations are the biggest wave since the Islamic Revolution of 1979. On Sunday, the 4th, the attorney general of Iran, Mohammad Jafar Montazeri, announced the dissolution of the morale police, a gesture that indicates a small victory for the demonstrators who are also fighting for the end of the obligatory use of the veil. However, the information has not yet been confirmed by the government. According to the NGO Iran Human Rights (IHR), based in Norway, at least 448 people, including 60 minors and 29 women, died in the repression of demonstrations after the death of the young woman. The total number of deaths differ between authorities. The Revolutionary Guard says the protests have left more than 300 dead.
*With information from Reuters and AFP
Source: Jovempan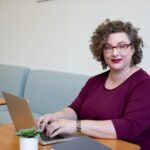 I have been working as a journalist for over 10 years. In that time, I have covered the news from all corners of the world, and written about everything from politics to business.I'm now a full-time author, and my work can be found at Global happenings. My aim is to bring you up-to-date news and views on global affairs, in a format that is easy to read and understand.

Quora – Medium – Discord – Pinterest – Tumblr