As vice president of the country, politics has a privileged forum until there is a final sentence
JUAN MABROMATA / AFP
Current Vice President of Argentina, Cristina Fernández de Kirchner

This Tuesday, the 6th, is scheduled for the hearing in which the verdict of the case in which Cristina Kirchner is accused of corruption. Current Vice President of Argentina, Cristina held the presidency for two terms, between 2007 and 2015, during which time she is accused by the country's Public Ministry of fraudulently awarding public works contracts. Cristina would have favored businessman Lázaro Báez, she considers close to her family. There are 12 other defendants in the trial, including Julio De Vido, former Minister of Planning, and José Lopez, former Secretary of Public Works. Justice heard 114 witnesses in 117 hearings. In the last one, held on Tuesday of last week, Cristina Kirchner accused the court that judges her of being a "true firing squad" and said that prosecutors invented and misrepresented facts that insulted her and that the trial has a political objective against Peronism, center-left.
Demonstrations against and in support of the vice president have been registered in front of the court and entrance to the Argentine Senate. The Public Ministry asks for 12 years in prison and the political disqualification of Cristina Kirchner. However, this Tuesday's judgment is of first instance and, as vice president of Argentina, she has a privileged forum until there is a final sentence. Last Monday, the 5th, the president Alberto Fernandes ordered the opening of an investigation into an alleged trip that was allegedly made secretly by a group of media entrepreneurs, prosecutors and judges. Among the targets is Julian Ercoliniwho conducted the process that could convict Cristina Kirchner.
*With information from reporter Carolina Abelin
Source: Jovempan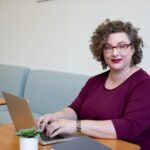 I have been working as a journalist for over 10 years. In that time, I have covered the news from all corners of the world, and written about everything from politics to business.I'm now a full-time author, and my work can be found at Global happenings. My aim is to bring you up-to-date news and views on global affairs, in a format that is easy to read and understand.